Federal Advisory Excellence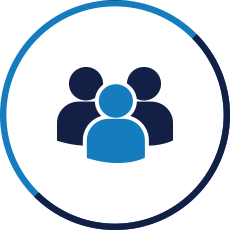 Solvarus provides high integrity, exceptionally skilled, enthusiastic professionals that deliver results driven value. Our intelligence consultants and IT professionals are experienced in analysis, leadership, program management, and System Engineering Technical Assistance (SETA) roles.
Our consultants are TS/SCI cleared employees who primarily serve Intelligence Community (IC) and Department of Defense (DoD) clients in the metropolitan Washington, DC area.
With over 150 years of combined experience, Solvarus provides Department of Defense and National Intelligence Community support in the following strengths and core competencies.
CORPORATE STRENGTHS:
Subject-Matter Expertise
Tasking, collection, processing, exploitation and dissemination (TCPED) of full spectrum geospatial and signals intelligence.  Technically versed in developing intelligence architectures and employing both tactical and National Technical Means (NTM) assets to answer the tough questions for our customers.
Development Lifecycle Experience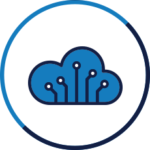 Helping agencies adopt and execute cloud architectures, scaled agile development (SAFe), Service Oriented Architecture (SOA) and shared services, adoption of disruptive technologies, and dynamic service orchestration.  Extensive development lifecycle experience in system engineering, Information Technology interoperability, portfolio management, program and project leadership, system planning, integration and testing.
Multi-Int Analysis
Solvarus Consulting has a proven track record of providing multi-intelligence fusion and analysis in support of national level decision-makers as well as United States and Coalition Combatant commanders during war-time operations.
CORE COMPETENCIES & VALUES
Cloud Services Adoption: Migration of Legacy Systems and Data
Agile Software Development and Training
GEOINT Analytist Team Leadership and Training
MULTI-INT Processing Expertise
SIGINT Subject Matter Expertise
DoD and IC Enterprise Architecture Development and Institutionalization
Scaled Agile Framework (SAFe 4.0)
Program / Project Acquisition Management & Consulting
End-to-end Development Lifecycle Experience (Architecture through Deployment)
Customer / User Outreach
Excellence
Dependably deliver high quality work
Integrity
Demonstrate the highest standards
Loyalty
Build long lasting, trusted relationships
Passion
Focus on delivering results that matter
Respect
Treat every contact with respect
Transparency
Open and honest communication
Proven Past Performance
Incorporated in 2011, Solvarus Consulting was founded to solve IC and DoD clients' toughest problems through strong consulting advisory services. Our corporate philosophy is driven by six underlying core values (see above) influencing strategy, decision-making, talent and retention, and every corporate transaction.
Proven high performance teams
Seasoned professionals with significant experience
TS/SCI cleared
Cage Code: 6D6Z4
DUNS: 96-816-0809
Classified Small Business – NAICS 541611, 541711
---
Disclaimer: use of the Department of Defense and Intelligence Community words or images on this website does not constitute or imply endorsement.